Our favourite 90s Hairstyles making a comeback
January 9, 2023
90 hairstyles, 90's Hair, Hair Comebacks, Styling Trends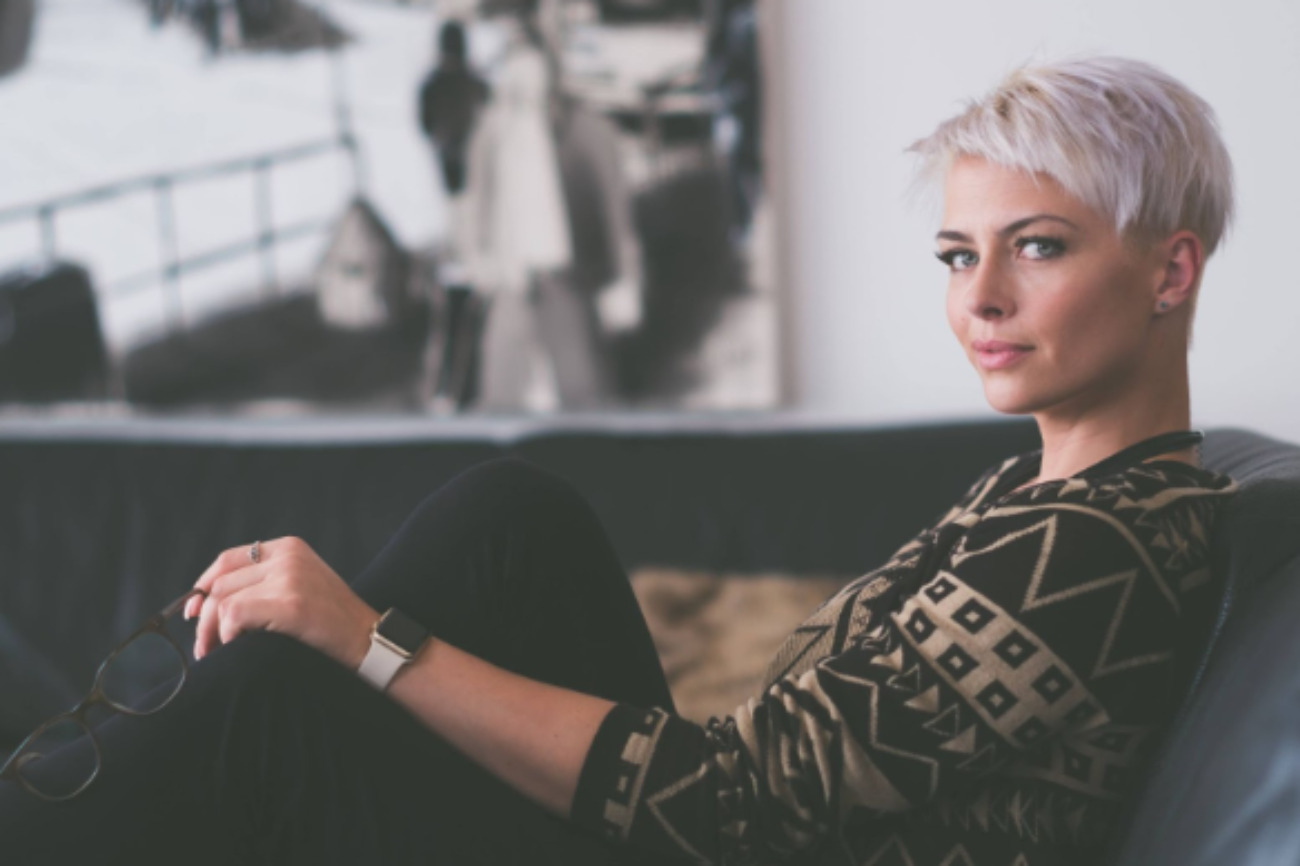 It's hard to believe, but there are some of our favourite 90s hairstyles making a comeback!
There are so many styles to choose from, each with its own unique benefits. Whether you're looking for something sleek and sophisticated or fun and flirty, there's a 90s style waiting for you.
In this article, we'll discuss some of our favourites and explain why they're becoming so popular again. So put on your favourite 90s outfit and get ready to rock that new do!
'The Rachel'
We all know it and the iconic, Friends-inspired hair is back in fashion. Jennifer Aniston's stylist is to thank for this one.
The cut is a shoulder-length layered hairstyle that looks amazing on most face shapes and hair types. The great thing about this style is it can be tailored to suit each individual's needs, giving you the perfect amount of layers for your desired look. Plus, if you have naturally wavy or curly hair, you can easily use a curling iron to recreate 'The Rachel'.
The Curtain Cut
This is one of the hairstyles making a comeback that's set to be even bigger than its predecessor. The cut is characterised by two long layers over the forehead which can be either straight or wavy, depending on your preference. This look works best on shoulder-length or longer hair and allows you to create different looks for each occasion.
Pixie Cut
This classic style is back in full force in the world of hair trends. The cut is characterised by short, layered bangs and sides with a slightly longer top section. This look works best on straight hair and gives your face a more defined shape. Plus, it's incredibly easy to style and maintain day-to-day.
You can put as much effort into styling it as you like or get away with leaving be. If you're looking for a short, versatile style then this could be for you.
Crimped
This 90s trend made a huge comeback in 2021 and it's still going strong. Crimped hair is characterised by its wavy texture created with the help of an electric crimper tool. This look works best on medium-length to long hair as it allows you to create more definition within the waves. It's a great way to add texture and movement to your hair without needing any heat styling.
Micro Fringe
Among the multiple 90s trends making a comeback, this one is definitely going to keep getting more popular. A micro fringe does exactly what it says on the tin.
It is characterised by its super-short length, giving it a sharp and edgy look. It works best on wavy or straight hair and can be styled in any direction you like. Plus, it's a great way to add a bit of uniqueness to your look without having to commit to a full fringe.
Middle Part
This classic and soft style is becoming a favourite for many clients and stylists in our salon. This centre part can be either straight or slightly curved depending on your preference. It works best with shoulder-length to long hair and can be styled in many different ways.
With the middle part being so versatile, there's no limit to what you can create with it. Up-dos or leaving it down are both on the cards, but it can be a great way to add a softer look if you're not so fond of the block fringes so commonly found within the 90s hairstyles.
90s Accessories
Finally, throwback styles wouldn't be complete without a few accessories. Hair clips, barrettes and scrunchies are making a huge comeback and we love it! These are great for adding some extra sass to any look or for taming flyaways.
Hair Scrunchies
People loved these back in the day because they come in a variety of colours and fabrics. It added a preppy, vibrant edge to any outfit and made for an easy hairstyle. Now, they have been modernised and there are endless options.
These 90s hairstyles making a comeback can be seen everywhere as people experiment with their hair more than ever before. So why not go full 90s and bring your look up a notch with some accessories too?
Hair clips
Whether it's just one clip or multiple, these 90s-style accessories can be used to hold up your hairstyle or just add a simple touch of glamour. They come in different shapes and sizes, so you can find the perfect one to match your style. Plus, they're an easy way to switch up your look with minimal effort.
Banana clips are great for a no-fuss long hair up do, whereas smaller slide clips are the perfect way to add something extra to short hair or keep away those pesky cowlicks!
Space Buns
The 90s were all about having fun with your hair and space buns were no exception. Except back then, they were called Rave Buns!
This look is characterised by two high buns, usually around the crown area. They can be done on both straight and wavy hair depending on the shape you're going for and are still popular will youngsters nowadays.
Space buns are great for those days when you don't have the time or energy to do something more complicated. Plus, they look incredibly cute and add a bit of edge to any outfit. It takes the half up, half down look to another level whilst keeping your personal style in mind.
Keep it natural
We're sure you've all seen the 'curly girl' hair tutorials on Tiktok…
More and more people are looking to return their hair to its natural form and look after it a little better. We love this so much! Curly hair can be difficult to maintain and get just how you like it, but the big natural curls are definitely one of our favourite hairstyles making a comeback!
Not only do they look super cute but they are alscurls looking fresh throughout the day!
The 90s Hairstyles Making a Comeback
o low maintenance and much better for your hair in the long run. With the right products, you can keep your 
There's no doubt that these dos are here to stay. Whether you prefer something more subtle or want to go all out 90s with accessories, there are plenty of options to choose from. Have fun experimenting and don't forget the essential products for taking care of your hair!
If you want some professional help achieving any of these we've discussed today or would like some advice on how to look after your new style – get in contact today to book an appointment.
Why you're here, why not check out one of our others blogs?
The Importance of Cruelty-Free Haircare & Why Aveda Is 100% vegan
The Best Reasons to Visit a Hair Salon Surrey