Blowout Hairstyles for Parties: Your Ultimate Style Guide
October 11, 2023
90s hair style, blowdry, blowout, Chobham hair studio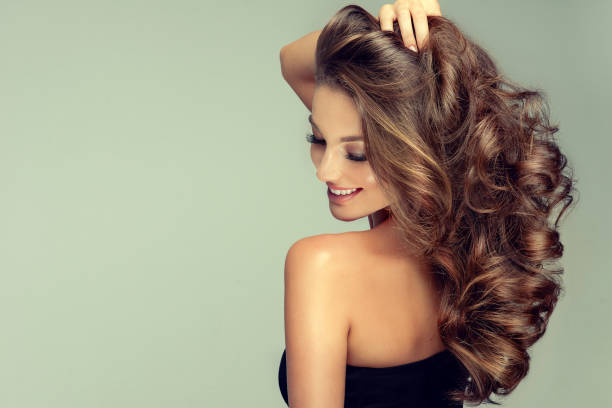 Blowout Hairstyles for Parties: Your Ultimate Style Guide
Whether it's date night or a lavish event, there's something undeniably enchanting about the rich volume and bounce of skillfully blowout hairstyles, it is the perfect option if you want a flawless and sleek look.
Reviving the 90s with a blowout
Every era has its iconic hairstyle, and the 90's blowout is making a big comeback. While the '40s had waves and the '80s had volume, the '90s merged these two distinctive styles, introducing a game-changer – the blowout, the ultimate expression of luxurious simplicity. Blowout hairstyles for parties are a must as the festive season approaches, if you want a style that's glamorous and looks effortless, the '90s blowout is the way to go. With the expertise of Chobham Hair Studio, embracing this trend becomes more than just a hairstyle choice—it's a fashion statement, we don't just revisit the iconic '90s blowout; we refine and elevate it. 
Before getting into the best tips and tricks for mastering a blowout, let's delve more into the journey of the blowout, this iconic hairstyle can be traced back to the golden age of Hollywood, with idols like Marilyn Monroe and Rita Hayworth rocking voluminous waves. This look over time evolved and refined into the blowouts we know and love today, these starlets and their signature hairstyles not only graced the silver screens but also became emblematic of glamour and sophistication at A-list events. 
Fast forward to the 21st century, and the blowout has become a global phenomenon, thanks in part to high-end salons and celebrity stylists who have made it accessible to a broader audience. Now, women from all walks of life turn to blowout hairstyles for parties, weddings, and even casual outings, enjoying its transformative power. In today's fashion landscape, the blowout stands tall as a symbol of timeless beauty, effortlessly bridging the gap between classic allure and contemporary chic. Whether showcased on the catwalks of Milan or the bustling streets of Shoreditch, its adaptability and elegance remain unmatched. And with institutions like Chobham Hair Studio championing its finesse, the party blowout's legacy will continue for years to come.
Essential Elements for a Flawless Blowout
Achieving the ultimate blowout hairstyle for parties isn't merely about applying heat and hoping for the best. It requires technique, precision, and the right tools. Here, we'll delve into the critical components that contribute to the perfect blowout.
1. Temperature Control
The temperature at which you style your hair plays a pivotal role in the final outcome. Too much heat can lead to damage, while too little might not provide the desired result. Invest in a high-quality hairdryer with variable heat settings. Fine, delicate hair usually requires a lower heat setting, whereas thick, coarse hair might need a bit more heat to mould and style. Remember, it's always good to start with a heat-protectant spray to safeguard your tresses from potential damage.
2. Brush Types

 
Not all brushes are created equal when it comes to achieving the perfect blowout. A round brush is generally preferred, as it can add volume and smoothness simultaneously. Bristles matter too – boar bristle brushes can distribute natural oils and boost shine, while nylon bristles can detangle and provide grip. Depending on your hair type and desired finish, choose your brush wisely.
3. Products for Prep and Finish
Before you even begin the blowout process, prepping your hair with the right products can make a world of difference. Volumising mousse can add body to limp hair while smoothing serums can tame frizz and flyaways. Once you've completed the blowout, a light-hold hairspray can help keep your style in place, and a shine spray can add that final gleaming touch.
4. Sectioning
To ensure even drying and styling, it's essential to divide your hair into manageable sections. Start with the lower layers and work your way up, ensuring that each section is thoroughly dried and styled before moving on. This methodical approach not only guarantees a more polished look but also reduces the chances of overworking or damaging your hair.
5. The Cool Shot
Most modern hairdryers come with a 'cool shot' button. This feature is invaluable in setting your style. After you've heated and shaped a section of your hair, use the cool shot to 'set' that section, ensuring longer-lasting volume and shape.
6. The Finishing Touch
At Chobham Hair Studio, we believe it's the little touches that elevate a hairstyle. Once your blowout is complete, consider adding some finishing touches. This could be a delicate hair accessory or even a gentle tousle with your fingers for a more relaxed, beachy blowout.
Mastering the art of the perfect blowout hairstyle for parties is a blend of knowledge, technique, and the right products. With these components in hand and the expertise of professionals at Chobham Hair Studio, you're sure to turn heads at any event.
Blowout Hairstyles for Events that You Must Try

 
Not all blowouts are the same, you need this hairstyle to match your essence, so dive into these leading blowout hairstyles for parties and events and decide which is the most ideal for you. Whichever style you choose, Chobham Hair Studio is equipped with the expertise to bring your desired look to life. Remember, the right blowout not only enhances your natural beauty but also boosts your confidence, ensuring you're the star of any party.
1. The Classic Sleek Blowout
This timeless style exudes sophistication and is perfect for formal parties and events. Characterised by its smooth, flowing locks that have a natural shine, it's a style that's understated yet undeniably elegant. Pair it with a sophisticated evening gown, and you'll be the embodiment of classic beauty. Add a serum after the blowout to enhance that glossy finish.
2. Voluminous Waves
For those who desire a bit more bounce and volume, this is the blowout style to aim for. The hair is styled to create soft, cascading waves that add body and movement. The trick is to use a round brush during the blowout process and rotate it at the ends to get those perfect waves. It's a versatile look that can transition from a posh dinner party to a dance floor with ease.
3. Textured Tousle
A casual yet chic style, ideal for less formal parties or when you're aiming for a beachy look in the midst of autumn. The key to this look is to maintain a bit of a messy vibe while ensuring the hair looks voluminous and healthy. It's about controlled chaos. After the blowout, a texturising spray or sea salt spray can be used to enhance the tousled effect. Pair this look with a boho-chic dress or jeans and a stylish top for the perfect ensemble.
4. Pin-straight Perfection
For the lovers of sleek, straight hair, this blowout style promises pin-straight locks with a glossy finish. The emphasis here is on ensuring the hair remains flat, smooth, and free from any kinks or waves. A flat brush is ideal for this style, and the finishing touch should involve a straightening serum to keep everything in place and add that mirror-like shine. This look screams modern chic and pairs wonderfully with sharp, tailored outfits.
5. Bouncy Bombshell 
For those who want to make a statement, this style combines volume at the roots with large, bouncy curls towards the ends. It's reminiscent of vintage Hollywood glam but with a modern twist, perfect for glamorous events.
Tailoring the Blowout to Your Hair Type
Blowouts cater to diverse hair types, each with its unique charm. Thick, curly hair benefits from techniques that control volume and highlight natural curls, resulting in lustrous, defined locks. Gentle waves can be enhanced for a fuller appearance, while pin-straight hair can be given dynamic movement or a boost at the roots for added volume. Those with fine hair often seek the illusion of fullness, achieved with techniques that lift the hair, whereas coarse hair requires hydration and protection for a silky finish. Even short hair can be transformed with the right touch, be it added volume, texture, or waves. In essence, a well-executed blowout accentuates individuality, promising a radiant look tailored to each person's unique beauty.
Keeping Your Blowout Fresh: Pro Tips
Everyone loves that fresh-from-the-salon look, but how can you ensure your new look survives for as long as possible? At Chobham Hair Studio, we believe in empowering our clients with gorgeous hairstyles and the knowledge to maintain them.  Here are some tried and tested strategies: 
1. Dry Shampoo is Your Best Friend
Before you notice any oiliness at the roots, spritz on some dry shampoo. It helps absorb excess oil, providing volume, and refreshing your locks, effectively extending the life of your blowout.
2. Sleep Smart 
Invest in a silk or satin pillowcase. Unlike cotton, these materials cause less friction, which means fewer tangles and less frizz when you wake up. If you have longer hair, consider loosely tying it in a topknot to prevent creasing.
3. Avoid Humidity and Moisture
Water is the nemesis of your blowout. On days you're not washing your hair, wear a shower cap while bathing. If you're about to hit the gym or engage in an activity that will cause you to sweat, consider applying a light layer of dry shampoo beforehand to absorb moisture.
4. Protective Styles for Windy Days
If you find yourself heading out on a particularly windy day, consider styles like a loose bun or a low ponytail to protect your blowout from getting too tousled.
5. Limit Touching Your Hair
It might be tempting to run your fingers through your gorgeous tresses continually but resist the urge. The more you touch your hair, the more you transfer oils from your hands to your hair, weighing it down.
6. Use the Right Products
Steer clear of heavy serums or oils, which can weigh down your hair. Instead, opt for lightweight hair sprays or mists that can refresh your blowout without compromising its bounce and volume.
7. Refresh the Ends
The ends of your hair can sometimes look dry a day or two after your blowout. Use a tiny amount of lightweight serum to smooth and hydrate the ends, ensuring they look as polished as the rest of your hair.
Ready for a transformation? Enter into your era of blowout hairstyles for parties and events, Chobham Hair Studio is here to help, secure your appointment with us and let's get glamorous.
Essential Winter Haircare Tips: Protecting Your Locks from the Chill