Unleashing Artistry: Chobham Hair Studio – Your Go-To Creative Hair Salon
July 24, 2023
Creative Hair Salon, Hair Salon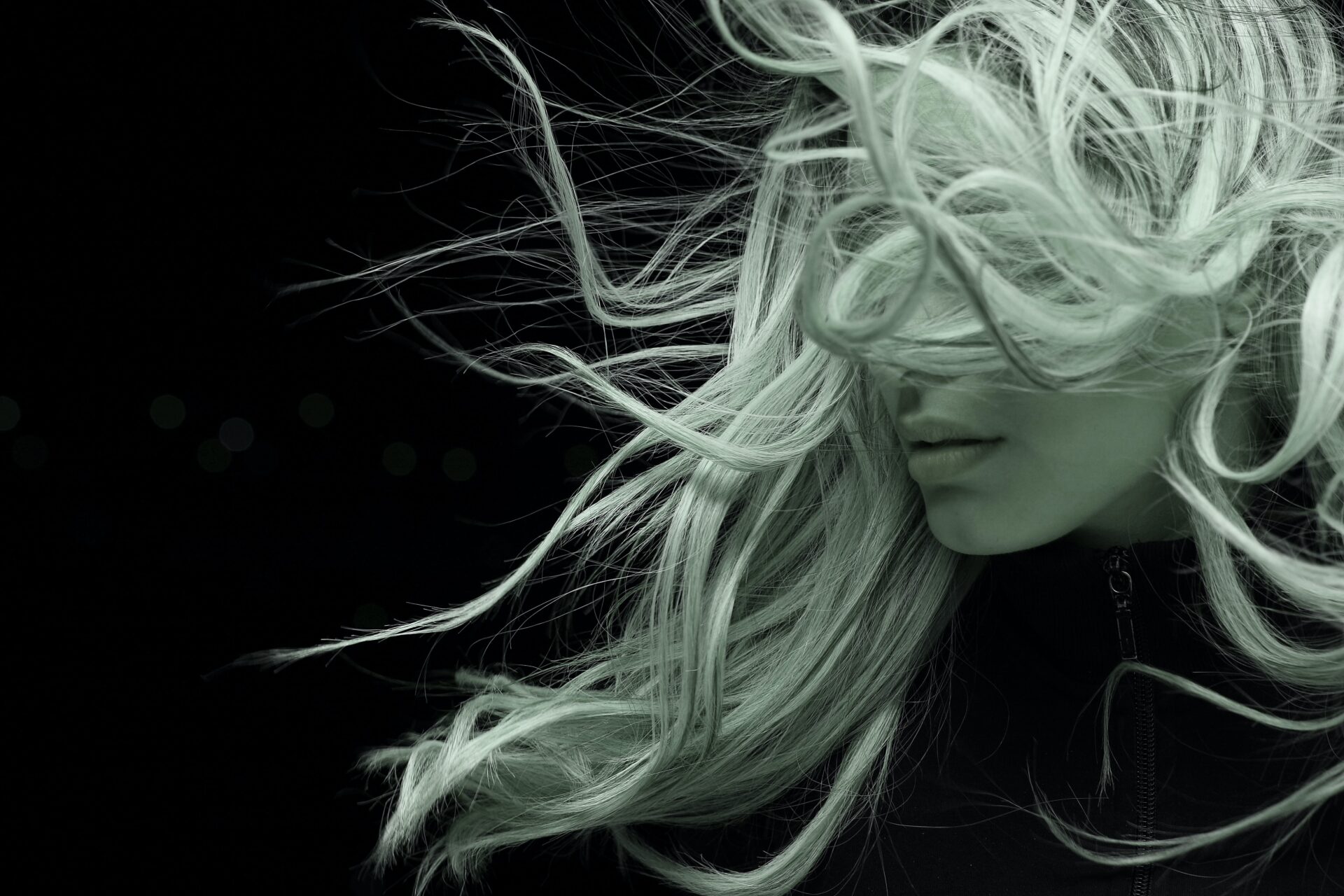 You've always had an eye for artistic expression, haven't you? Intriguing street art in colourful alleyways, beautiful installations in quiet corners of the city, and even the exquisitely crafted latte art in your favourite local café. The way the artist's touch transforms the ordinary into something extraordinary captures your heart, making you stop and appreciate the beauty in these everyday expressions of creativity. This deep appreciation for artistry should also extend to your hair. Why? Because your hair is a canvas, one that's uniquely yours and holds the potential for a remarkable transformation. Welcome to Chobham Hair Studio, your go-to creative hair salon, where we believe in crafting hair art that is as individual and expressive as you are.
Located in the heart of the Chobham community, we stand for more than just haircuts and styling. We believe that hair isn't just about style; it's about self-expression. It's about uniqueness and originality. It's about taking a step beyond the conventional, embracing your individuality and letting your hair speak volumes about who you are. At Chobham Hair Studio, we strive to be not just a hair salon, but a creative hair salon where artistry is at the forefront of everything we do. This is our ethos, our guiding principle, and our promise to you.
Whether you desire an edgy pixie cut that reflects your daring spirit, a sophisticated bob that screams elegance, an ethereal balayage that captures your whimsical side, or a vivacious colour that shouts out your exuberance, our experienced hair artists are ready to create a masterpiece that not only fits your personality but also your lifestyle. We bring together a team of hair maestros who listen to your hair dreams, understand your preferences, and then transform them into reality, right before your eyes. Our commitment to the art of hairdressing, coupled with our personalised approach, ensures that every visit to our salon is a transformative experience.
As a leading creative hair salon, we believe that artistry isn't just about the outcome, but also about the process. Our dedication to this belief drives us to provide a salon experience that's unique and enjoyable. Each hair artist in our team is committed to providing you with a personalised and immersive salon experience. From the moment you step into our salon, your journey to a hair transformation begins. We ensure that you are at the centre of this journey, receiving our undivided attention and care.
Our Creative Hair Salon
Our stylish yet comfortable environment is designed to make you feel at home. With soft background music playing, natural light casting a relaxing vibe, and plush chairs inviting you to unwind, we create an atmosphere that's as soothing as it is stimulating. Our dedicated team will greet you with a friendly smile, offer you a warm cuppa, and help you settle in. We believe that comfort and convenience go hand in hand with creativity, and this belief is reflected in every aspect of our salon. We're not just a creative hair salon – we're your sanctuary where you can unwind, relax, and let your hair down, both figuratively and literally.
Your Consultation
The consultation is an essential part of our creative process. It's the stage where we communicate, where we sit down with you, listen to your needs, understand your lifestyle, and discuss your hair goals. It's the stage where we take into account factors such as your hair type, face shape, and even your daily routine. Based on this understanding, we create a bespoke plan that caters to your requirements, ensuring that your hair transformation is not just visually appealing but also practically suited to your lifestyle.
Once we've established your perfect plan, customised to your desires and lifestyle, we embark on an exciting transformative journey. This journey, steered by our hair artists, is not just about change; it's about metamorphosis. It's about exploring possibilities and creating something beautiful, something that's intrinsically you. With a rich palette of premium products at their disposal, our hair artists initiate the transformation process. They carefully select the perfect tools and products, understanding that the key to a successful hair makeover lies in the intricate balance of quality and skill. With every stroke of the brush, every snip of the scissors, and every application of colour, your unique style begins to take shape. Your features are highlighted, your natural beauty is enhanced, and your personality shines through your new hairstyle. The skill and creativity of our hair artists ensure that your hair becomes a living artwork, a testament to your individuality. And as this transformation unfolds, you are enveloped in an aura of serenity. You can relax, cradled in the comforting hum of our salon, sip on your favourite drink, peruse a glossy magazine or simply close your eyes and surrender to the soothing rhythm of our hair artists at work. The magic is in the process, and you are invited to enjoy every moment of it. The transformation at our salon is as much about the journey as it is about the destination.
Aftercare
But our job doesn't end once your hair transformation is complete. A true creative hair salon is also about aftercare, and Chobham Hair Studio is no exception. We provide you with personalised advice on maintaining your new look, along with product recommendations that are best suited for your hair type and style. We understand that great hair is not just about a fantastic cut or colour, but also about healthy, well-cared-for locks. That's why we're here to guide you through your hair care journey, even after you leave our salon.
What Makes us Special?
What sets us apart, making us the standout choice for discerning clients? The answer lies in the genuine passion that we, as a team, harbour for our craft. We are not merely stylists; we consider ourselves artists, treating every haircut and style as a work of art that is as unique and remarkable as the person wearing it. Our creative hair salon is more than just a place to get a haircut; it's a hub for transformation, personal reinvention, and the celebration of individuality. It's a place where the power of transformation is not just understood but celebrated. The joy we see sparkling in your eyes when you catch the first glimpse of your new look in the mirror, the way your smile broadens, the newfound confidence in your stride as you step out of our salon – these are the moments that fuel our passion. They serve as the most gratifying validation of our skills, a testament to the transformative potential of our craft. These precious moments inspire us, motivating us to constantly strive for excellence, to continually hone our skills, and to perpetually innovate in a field that is as dynamic as it is creative. It's this unrelenting commitment to improvement and innovation that enables us to ensure we're always providing you with nothing less than the best. We pour our heart and soul into our craft, and our dedication is reflected in every cut, colour, and style that we create. This deep-seated passion for what we do and the transformative impact we can have on our clients is what truly sets Chobham Hair Studio apart from the crowd.
We understand that trends evolve, and so should we. Our hair artists regularly participate in training workshops and events to upgrade their skills. This constant learning ensures that we stay on top of the latest styles and techniques, giving us the ability to offer you the very best of what the hair industry has to offer. At our creative hair salon, you can rest assured that we're always ahead of the curve, ready to provide you with trendy, up-to-date looks that suit you.
Conclusion
At Chobham Hair Studio, our foundational belief is that each person deserves to feel beautiful, confident, and unique every single day. This ethos is at the heart of all that we do. Every haircut, every colour, every style is driven by our commitment to ensure that you step out of our salon feeling your best. We understand that a haircut is not just a routine service; it's an integral part of your identity and a powerful form of self-expression. Our passion for our craft and our respect for your individuality guide our approach, ensuring that your needs and preferences are not just acknowledged but embraced. This commitment to your satisfaction is not merely transactional; it's rooted in the understanding that your beauty and confidence are intertwined with our craft. This approach, combined with our relentless drive for innovation, makes us the ideal choice for those in search of a creative hair salon that not only provides exceptional hair services but also offers a personalised, transformative experience. When you choose Chobham Hair Studio, you're choosing more than just a haircut or a colour job. You're embarking on an exciting journey of self-expression and transformation. It's a journey where your hair becomes a canvas for your creativity, where your individuality is celebrated, and where your style is beautifully brought to life. You're not just our client – you're our collaborator, our muse, and an integral part of our creative process. And we can't wait to take you on this incredible journey.
Unleash your personality and celebrate your individuality at Chobham Hair Studio, your go-to salon. Book an appointment with us today and start your journey of transformation. Let's create art together, one strand at a time. We look forward to welcoming you to our creative hair salon and showcasing the magic we can weave with our tools of artistry.