The Top 5 Causes Of Hair Damage In Women
June 30, 2022
causes of hair damage, hair care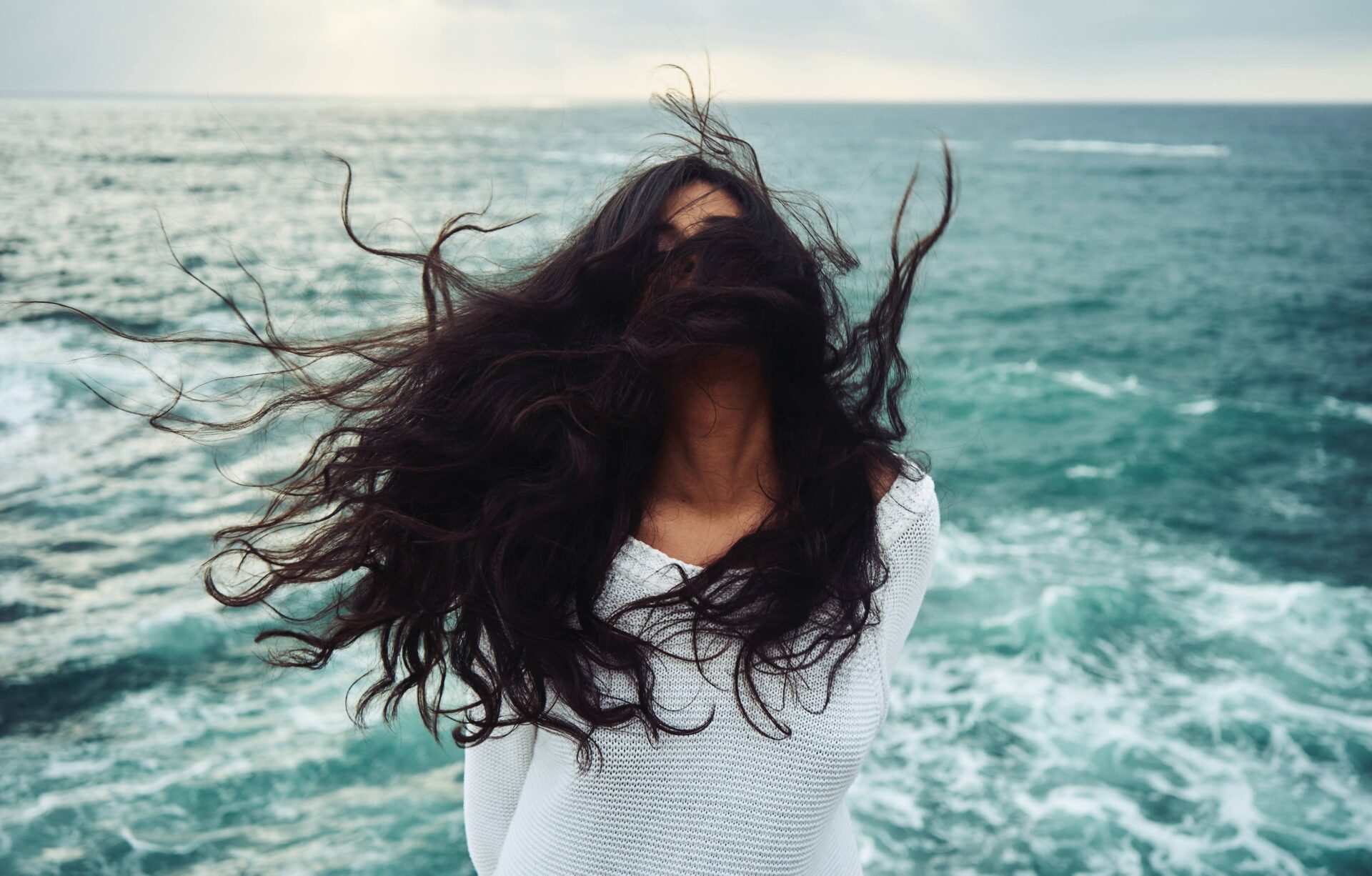 We all know that heat is bad for our hair, but sometimes it's just too hard to resist using a straightener or curling iron. It's the dream to have bouncy, voluminous hair that looks healthy and shiny, but using too much heat can cause some serious damage.
Although, that might not be the only problem you're having. Bad habits are often the root (pun intended) of many problems we face in our lives – and this includes looking after and styling your luscious locks. Much of how we go about our beauty regimes nowadays can cause lasting breakage and leave your style looking dull and flat.
Today we are going to discuss the top 10 causes of hair damage in women. We'll provide you with information on what this might look like and what you can do to prevent it in your own routine. Let's get started!
Over-washing
We all know that it's important to keep our hair clean, but sometimes we can be a little too enthusiastic about washing it. Washing it every day can strip away the natural oils that protect and moisturise your scalp and strands. This can leave your hair feeling dry, brittle, and more susceptible to damage.
Try to wash your hair every other day, or even every three days if you can. When you do wash it, use a mild shampoo and make sure you're using conditioner on the ends to keep your hair hydrated.
If you have oily roots, try using a little dry shampoo in between washes to help absorb some of the excess oil.
Heat
Heat damage is one of the most common causes of hair damage, particularly in women. To get the best results, it tends to require some serious heat. Many of us skip the first few levels on the temperature gauge and jump straight to the maximum.
When you use styling tools like straighteners and curling irons every day or on a regular basis, these extreme temperatures really can harm the cuticle. This can cause it to become dry and brittle, and over time it can lead to split ends and breakage.
If you must use heat on your hair, make sure you're using a heat protectant spray beforehand. This will help to create a barrier between your hair and the heat. Aveda offers a brilliant, naturally derived heat relief mist that conditions as well as protects up to 450 degrees. Perfect for those days when you just can't help yourself!
As well as this, try not to use heat styling tools every day. Your hair will thank you for a break every now and then! Let it air dry whenever possible, or try using rollers or Velcro curlers instead.
But, if you're looking for a long-term solution, a professional stylist team like ours at Chobham Hair Studios can help to repair heat damage with amazing products like the Aveda Brilliant Damage Control. So head on over and we'll work our magic.
Towel drying
Towel drying can be one of the leading causes of hair damage, although a lot of people don't realise it! Especially if you're rubbing it vigorously to get the water out, it can be harsh on your roots and fragile ends. This can cause breakage, split ends, and knots. Instead of rubbing, try patting your hair dry with a soft towel or even gently scrunching.
(A technique favoured by our curly-haired beauties!)
Also, as convenient as it may be if you have long hair, avoid wrapping it up in a towel turban as this can lead to tangles. Instead, let it down and allow it to air dry whenever possible.
We understand that sometimes time is of the essence and you just don't have time to let it air dry. In these instances, we recommend using a diffuser attachment on your hair dryer set to cool or warm (never hot). This will help to minimise the adverse effects of high temperatures as we mentioned above.
If you're still not sure, our professional stylists at Chobham Hair Studios are always on hand to offer advice and product recommendations for healthy hair.
Elastic ties
This definitely makes the top 5 causes of hair damage list!
Ties are super convenient and allow you to wack it up when you're too hot, rushing around, doing a workout or even sleeping to keep it out of your face. However, pulling the follicles with a tight and slicked ponytail can cause them to break or even be pulled out by the tension.
Similarly, wearing them to bed and tossing and turning all night is going to cause that same tension. Pair this with the snaps you hear taking out the ties and you're well on your way to flyaways and thin, wispy strands.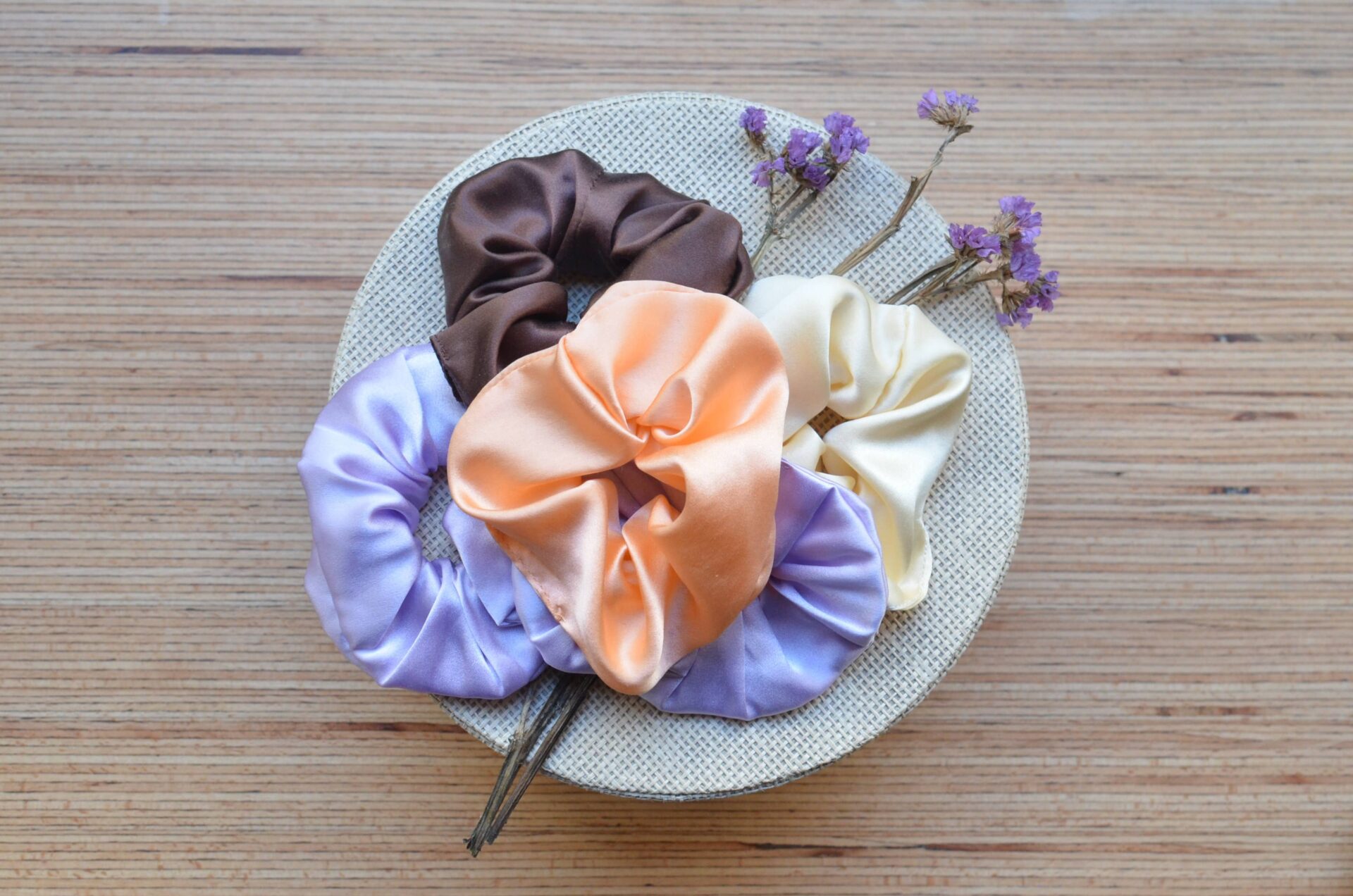 We don't want you to be left with layers of breakage as it can be difficult to grow this back and let them catch up with the rest. So using a soft cloth or silk-like scrunchy is going to be much more friendly.
Plus, they make a great accessory to any look!
Neglecting the trim
You might be thinking, well how can not cutting my hair be one of the causes of hair damage? It won't grow if I keep chopping it off!
Actually, regular trims help to keep you free of split-ends. This allows the strands to continue growing as they are healthy and breakage free!
We recommend getting a trim every six to eight weeks, depending on your hair type and how quickly it grows. This will help keep your hair looking healthy and damage-free. It doesn't have to be anything drastic. That's why it is a trim and not a chop! So just be honest with your stylist about how much you're willing to take off the bottom.
If you're not sure how often you should be visiting the salon, our professional stylists at Chobham Hair Studios are always on hand to offer advice. Of course, women looking to keep up shorter styles may need to come even more frequently, but we can give you an estimate at each appointment.
Bonus tip: Invest in a good brush
A good quality brush is worth its weight in gold! Not only will it last longer, but it will also be much kinder to your hair. Avoid plastic bristles as these can snag and break your strands, instead opting for natural boar bristle or nylon brushes.
Or, wide-toothed combs are even better for preventing breakage and can be perfect when styling or brushing out tight curls into gorgeous beachy waves.
Overcome these causes of hair damage
We hope this has helped you to understand a little bit more about what might be damaging your locks and how you can change your routine to avoid it. Remember, if you're ever in doubt, our team of professionals are always here to help.
It might take some getting used to and a few trips to the salon, but over time you're going to notice much shinier, thicker feeling styles that don't need as much washing or heat to achieve your favourite look.
Whether you're just starting your healthy hair journey or are looking for a change, give us a call or pop into the salon any time to have a consultation and browse our amazing Aveda products. We'd love to hear from you and do let us know if you have any tips of your own!
Find out more about how to avoid hair damage in our article Benefits of Regular Hair Trims!