Unlock Your Best Look: Summer Hair Colour Ideas Tailored to Your Skin Tone
May 31, 2023
Skin tone, Summer Hair, Summer Refresh, Tailored to you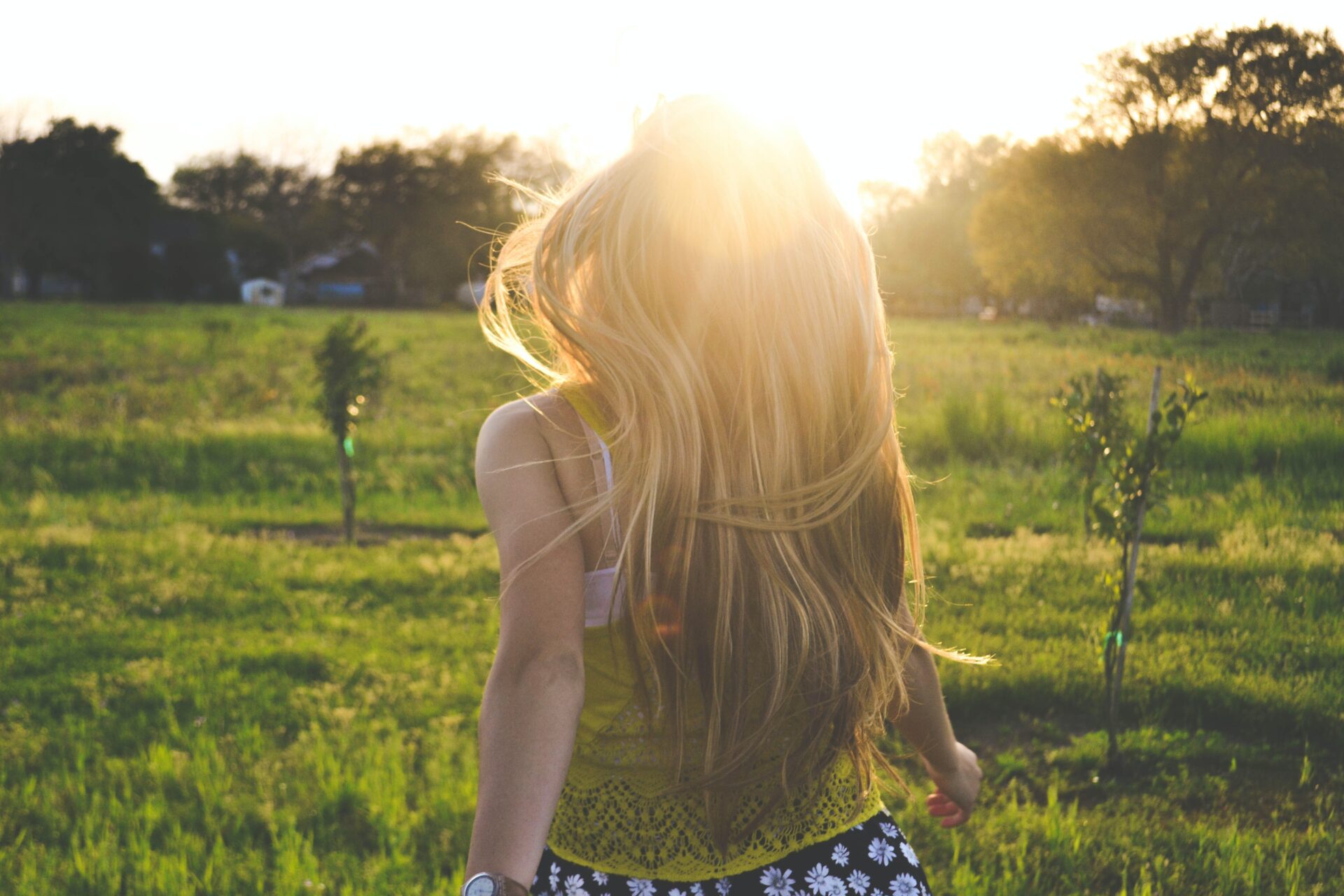 Summer is just around the corner, and it's the perfect time to revamp your hair colour and embrace a fresh, vibrant look. Whether you're heading to the beach, attending outdoor events, or simply want to update your style, Chobham Hair Studio has got you covered with the latest summer hair colour ideas. When it comes to choosing the perfect shade, it's important to consider your skin tone to ensure a harmonious and flattering result. In this blog post, we'll explore a range of summer hair colour ideas tailored to different skin tones, helping you unlock your best look this season.
Warm Skin Tones
If you have warm undertones on your skin, your complexion tends to have hints of yellow, peach, or gold. For a stunning summer hair colour that complements warm skin tones, consider the following options:
Honey Blonde:
Add warmth and radiance to your locks with a gorgeous honey blonde shade. This multidimensional colour incorporates rich golden tones that beautifully enhance warm skin tones, creating a sun-kissed glow. Honey blonde works well for both lighter and darker hair shades, offering versatility and a touch of natural elegance.
Copper Red:
Embrace the fiery beauty of a copper red hair colour. This vibrant shade brings out the warmth in your skin tone, creating a striking and eye-catching look. From subtle highlights to full-on copper, there are endless possibilities to explore. Copper red hair adds intensity and depth to your overall appearance, making a bold statement for the summer season.
Caramel Balayage: Opt for a caramel balayage for a soft, natural look that enhances warm skin tones. This technique involves hand-painting caramel highlights onto your hair, creating a seamless blend that adds depth and dimension to your overall appearance. Caramel balayage creates a beautiful contrast against warm skin tones, giving you a sun-kissed and beachy vibe.
Strawberry Blonde:
For warm skin tones with a hint of pink, strawberry blonde is a perfect choice. This blend of red and blonde tones adds a touch of vibrancy and playfulness to your summer look, creating a fresh and youthful appearance. Strawberry blonde is a versatile shade that can range from subtle to bold, allowing you to customise the level of intensity based on your personal style preferences.
Cool Skin Tones
If your skin tone has cool undertones, you may notice hints of pink, blue, or red. To complement your cool complexion and embrace the summer season, consider these hair colour ideas:
Platinum Blonde:
Embrace the icy allure of platinum blonde hair. This cool-toned shade can create a striking contrast with your skin tone, giving you a bold and modern look. Pair it with a trendy bob or soft waves for a truly fashionable statement. Platinum blonde is a high-maintenance colour that requires regular upkeep, but its dramatic effect is well worth the effort.
Ash Brown: Go for an ash brown hair colour to enhance your cool skin tone. This cool-toned brunette shade offers a sophisticated and elegant look. It adds depth and richness to your locks, giving you a timeless and chic appearance. Ash brown is a versatile choice that works well for both short and long hairstyles, allowing you to experiment with different cuts and textures
Lavender Highlights:
For a fun and whimsical summer hair colour, try adding lavender highlights to your hair. These soft, pastel hues beautifully complement cool skin tones, creating a dreamy and ethereal effect. Experiment with different placements and intensities for a unique and personalised style. Lavender highlights can be incorporated subtly for a hint of colour or applied more boldly for a statement-making look.
Silver Grey:
Embrace the trend of silver grey hair for a cool and edgy summer look. This bold and futuristic colour choice can make a statement while complementing your cool skin tone. It exudes confidence and individuality, perfect for those who want to stand out. Silver grey hair requires regular maintenance to keep it vibrant and free from yellowing, but it's a striking option that will turn heads wherever you go.
Neutral Skin Tones
If your skin tone has a neutral undertone, you have the flexibility to experiment with a wide range of hair colours. Here are some summer hair colour ideas that work well with neutral skin tones:
Golden Brown:
Opt for a golden brown shade to add warmth and radiance to your neutral complexion. This versatile colour beautifully enhances your natural features, creating a sunlit effect that's perfect for summer. Golden brown hair can be achieved through all-over colour or highlights, allowing you to customise the level of intensity based on your preferences.
Strawberry Blonde:
Embrace the soft and romantic allure of strawberry blonde hair. This blend of red and blonde tones adds a touch of warmth and sophistication to your look, complementing neutral skin tones beautifully. Strawberry blonde offers a range of shades, from lighter and more subtle to deeper and more vibrant, allowing you to find the perfect balance for your desired look.
Chocolate Balayage:
Add depth and dimension to your hair with a chocolate balayage. This technique involves hand-painting chocolate brown highlights onto your locks, creating a seamless and natural-looking blend. The result is a rich and luxurious appearance that suits neutral skin tones perfectly. Chocolate balayage can be customised to your desired level of contrast and intensity, allowing for a personalised and flattering summer hair colour.
Chestnut Brown:
For a classic and timeless look, consider a chestnut brown hair colour. This warm and versatile shade enhances neutral skin tones, adding depth and richness to your hair while maintaining a natural and effortless vibe. Chestnut brown is a versatile colour choice that works well for both light and dark hair, making it a great option for those looking for a subtle and low-maintenance summer hair transformation.
Conclusion
This summer, unlock your best look with a hair colour tailored to your skin tone. Whether you have warm, cool, or neutral undertones, there are countless options to explore at Chobham Hair Studio. From honey blonde and copper red for warm skin tones to platinum blonde and ash brown for cool skin tones, and golden brown and strawberry blonde for neutral skin tones, the possibilities are endless. Remember to consult with a professional stylist who can guide you in choosing the perfect shade and technique for your desired summer hair transformation. So, go ahead and make a statement with your hair this season, confidently embracing a fresh and vibrant look that suits you best!