Winter Hair Care at Chobham Hair Studio : By Katie – Stylist
February 6, 2017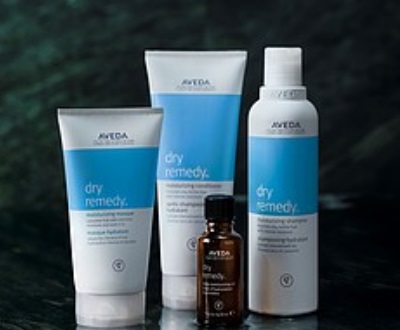 Everybody want's healthy, shiny hair all year round but the changes in temperature can make managing your hair a challenge – particularly in the winter months.
Cold weather removes moisture from your hair and can leave your scalp feeling dry and flaky, often causing mild-severe dandruff.
At Chobham Hair Studio we understand that keeping your hair conditioned is more important than ever through cold spells – especially when the central heating comes on and takes away any moisture left in the air.
If a regular trim isn't doing the job and your hair still feels dry and brittle, Aveda's Dry Remedy range will be your best friend. Your hair will feel smoother and shinier than ever.
At Chobham Hair Studio we stock the full range but the shampoo and conditioner is the best place to start. As Aveda, will tell you: Dry Remedy drenches hair with moisture and improves it's feel by up to 63%.
It doesn't stop there! If your hair is feeling particularly brittle – even after a trim – then the Dry Remedy moisturising masque will deliver long lasting moisture. Powered by buriti oil, pomegranate and palm derived conditioners, it is guaranteed to transform your dry hair.
Lock in every bit of moisture with the Dry Remedy leave-in oil and your coarse, fragile hair will be a thing of the past.
To ensure you stay protected from the elements, don't forget your bobble hat!