Split End Repair AVEDA NEW PRODUCT available at Chobham Hair Studio
October 24, 2016
Split End Repair is the latest and newest product from Aveda and their Damage Remedy Range. Just when you thought you couldn't love the Damage range anymore, they create a product that instantly repairs split ends.
This product has been created for clients to use so simply. When hair is fully dry, you squeeze a small amount into your hand, run through the ends and leave- no rinse, no hassle! It takes less than one minute for perfect repaired hair!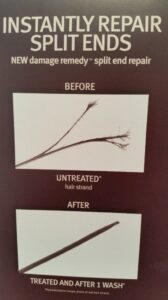 One of the main ingredients in this is Quinoa, which is a grain crop grown mainly for the use of its seeds, and with the help of these ingredients the split end repair fixes physical damage, so your hair always looks its best and stays in the salon condition you want between cuts. In the before and after picture shown above, AVEDA uses a microscopic picture of a real hair strand to show how the product repairs the hair.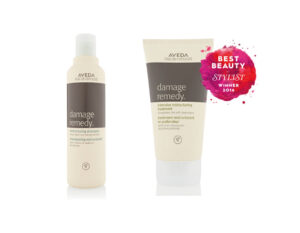 At £25 a tube, this product is affordable for everyone and is even more appealing as you only need a small amount, so the tube goes a long way!
We stock the full range of Damage remedy products from Shampoo's, conditioner's all the way through to the AVEDA Intensive Restructuring Treatment which won the (Best Beauty by Stylist 2016) product award and if you need advice and guidance all our Stylists at Chobham Hair Studio are AVEDA Trained to give you individual advice on caring for your hair.