How To Maintain Hair Colour & Avoid Those Brassy Blondes
July 19, 2022
blonde, hair colour, maintain hair colour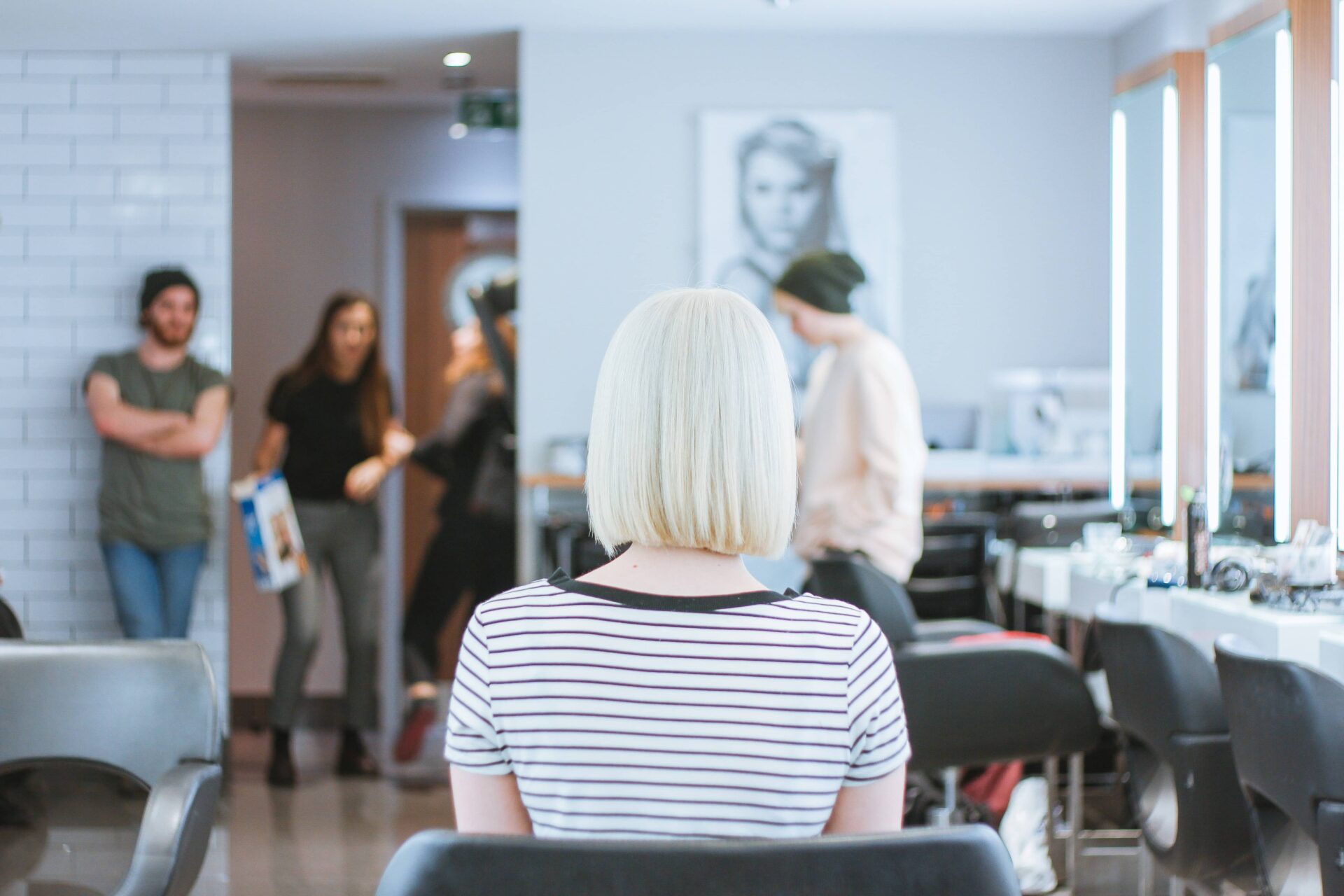 It's a full-time job trying to maintain hair colour. We all want to hang onto the shade we've chosen for as long as possible.
Unfortunately, brassiness is a common issue that can make blondes look yellow and redheads look like they've been tangoed!
In this blog post, we will discuss some tips on how to look after your vibrant shades and avoid those unwanted tones. We'll also give you some advice on when it might be better to go professional instead of doing it yourself from a box!
Step Away From The Shower…
Not completely of course, but the more you wash your hair – the quicker the colour is going to fade away. So, it is time to step away from your every day or every other day routine and stick to two or three times a week where possible.
If you just can't go more than a day without washing your hair, then make sure you're giving it a good rinse with cool water in between washes as hot water can also fade away the dye.
However, the more you leave it, the longer you will be able to go in between washes. Natural oils will do their job perfectly, but it may mean putting up with a few up-dos while your roots get used to it!
Pick The Right Shampoo
When you do shampoo, the key to maintain hair colour is to make sure you use a sulphate-free formula. Sulphates can strip away both natural and dyed pigments. And if your hair has been dyed, it's likely that it's also pretty dry, so look for a nourishing option too.
We love the Aveda Colour Conserve Shampoo – not only does it smell amazing, but it will help to keep your chosen shade staying fresh for longer. Plus, the bonus quinoa protein locks in moisture which leaves strands looking healthy.
If you have blonde hair, then there are also some great purple shampoos on the market that can help to keep brassiness at bay – just make sure you don't overdo it or you'll end up with lilac locks!
Aveda is a client favourite at the salon. Especially in the summer months when you can see the shades turning a little more yellow than you may like, this is ideal for neutralising brassy tones and restoring your vibrant look.
Leave-In Conditioners
As well as shampoo, it is also important to use a conditioner that is suitable for your hair type. If you have dyed hair, then look for a formula that will help to lock in moisture and maintain hair colour.
Leave-In treatments are also recommended for an extra boost of hydration. Not only does it stop your ends from frazzling but it can apply a protective layer, minimising sun damage and protecting the colour from heat styling and frizz.
They can be used on damp or dry hair and leaves locks looking shiny and feeling soft even on the days when you're not washing – what's not to love?
But don't forget, products formulated for dyed hair are particularly important for people who heat-treat often or are out in the sun for extended periods. Don't suck away the moisture!
Banish The UV Rays
We know you're not going to want to hide away that gorgeous re-style under a hat during Summer, so, when you are out in the sun, make sure you use a UV protection spray to maintain hair colour. Just like your skin, dyed hair can also suffer from sun damage.
UV rays can cause fading and brassiness, so it is important to take precautions if you want your shade to stay looking its best.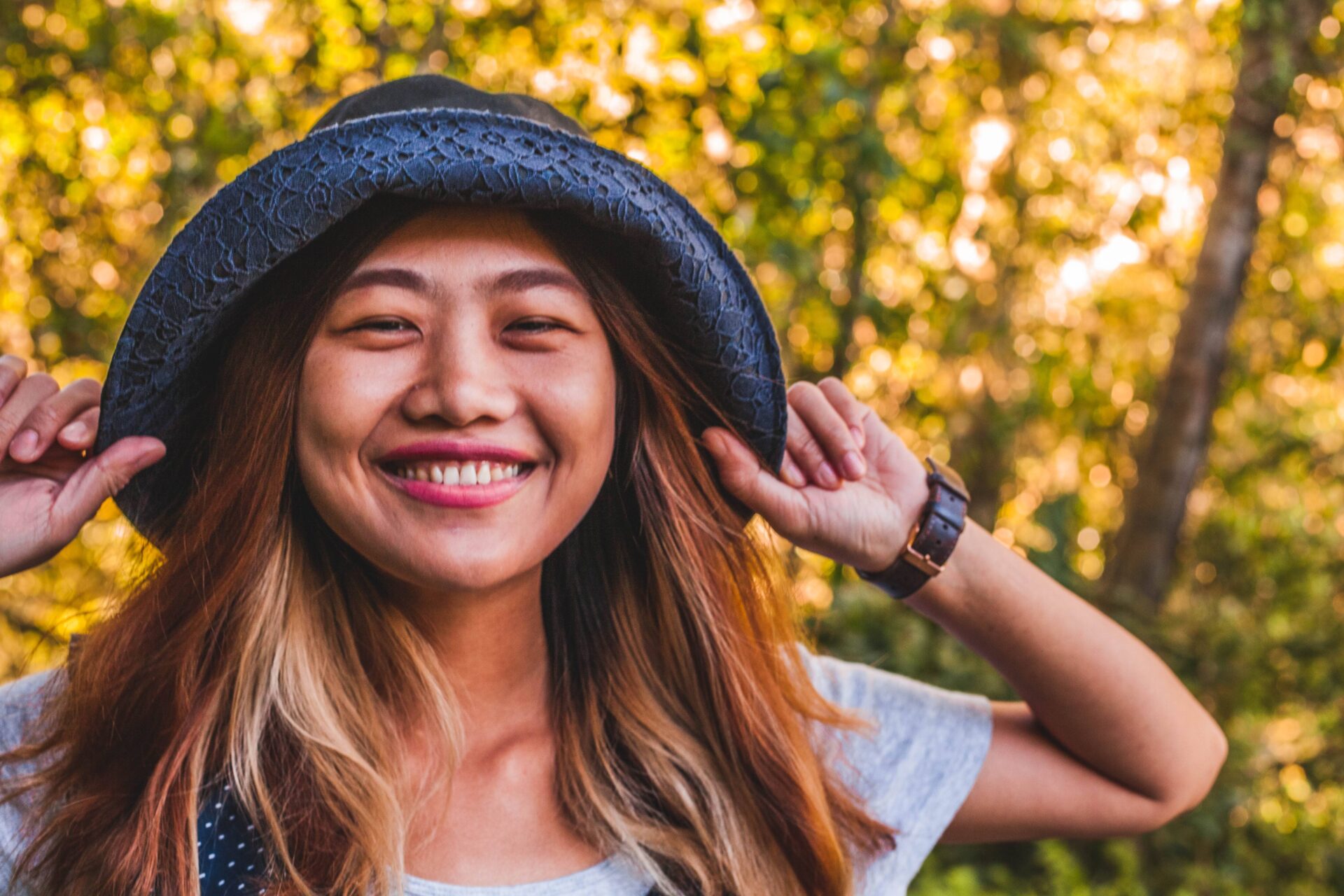 This Aveda Sun Care Protective Hair Veil is ideal for all hair types and provides UV protection of up to 97%. It also has a water-resistant formula, which is perfect for days spent by the pool or at the beach.
Its protective barrier can shield you from sun exposure for up to sixteen hours! Just don't forget to reapply if you go swimming or wet your hair in the shower.
Talking About Swimming…
Chlorine in swimming pools can discolour and weaken your strands. In order to maintain hair colour, we suggest you enter the water a little tentatively – wearing a swim cap where possible and use those leave-in treatments we mentioned earlier.
The better protected and shielded you are from the chlorine, the less chance there is of you walking out with green where the blonde should be!
When you get out, don't forget to thoroughly wash out the water with our protectant shampoos and hydrating conditioners. Long exposure could cause lasting damage and lift any colour far sooner than expected.
Salon Or Box Dye?
We really felt for our clients over the pandemic. So many people were turning to box dye – slathering it on and hoping for the best, but we want to reassure you that even in a hair emergency there is no need to take it out on your hair with box dye!
We know it can be tempting. It's cheaper than a trip to the salon and you can do it in the comfort of your own home, but rest assured, your hair will thank you for investing a little more into professional care!
A lot of people don't realise how difficult it can be to maintain hair colour at home – even if you have done it before, and with so many different products on the market, it is easy to make a mistake that could cause serious damage to your hair.
Instead of applying the dye all over, leaving it to set and rinsing it out, we take a far more methodical approach, ensuring the roots are saturated properly before adding the rest of the colour.
Similarly, we'd be super impressed if you could get anything other than one block shade from a box dye at home! For a far more natural, long-lasting look, it is always best to leave it to the professionals.
We are trained in all things hair and know exactly which products will work well with your chosen shade. We also have access to high-quality products that will help maintain hair colour and keep your locks looking their best.
Advantages Of Salon Treatment
Our products are made up of thousands of molecules – they dye your hair but are easy to remove and break down, meaning they cause less damage than box dye which, essentially, stains!

You get our expert advice on how to maintain hair colour and protect it from damage!

Many salon products are ammonia-free, unlike store-bought dye. This means it is less harmful to your hair and skin.

Our team can create more natural, layered looks rather than one solid tone.

You get the full experience of a stress-free, relaxing visit to our atmospheric salon.
So there you have it, our top tips on how to avoid that unwanted brassiness and fading. The most important thing is to remember that it won't last forever. The more washing you do, products and harmful things you add – the less time you will have to enjoy!
Looking after your hair means thinking about its natural abilities to keep clean and only touching it up infrequently with the correct products.
If you're struggling to keep your chosen shade looking fresh, then why not book in for a professional colour at your local salon?
The team will be able to advise you on the best Aveda products to use and can give you a top-up in between appointments. We look forward to seeing you soon!