Aveda Hair Care Tips To Get You Summer Ready
June 30, 2022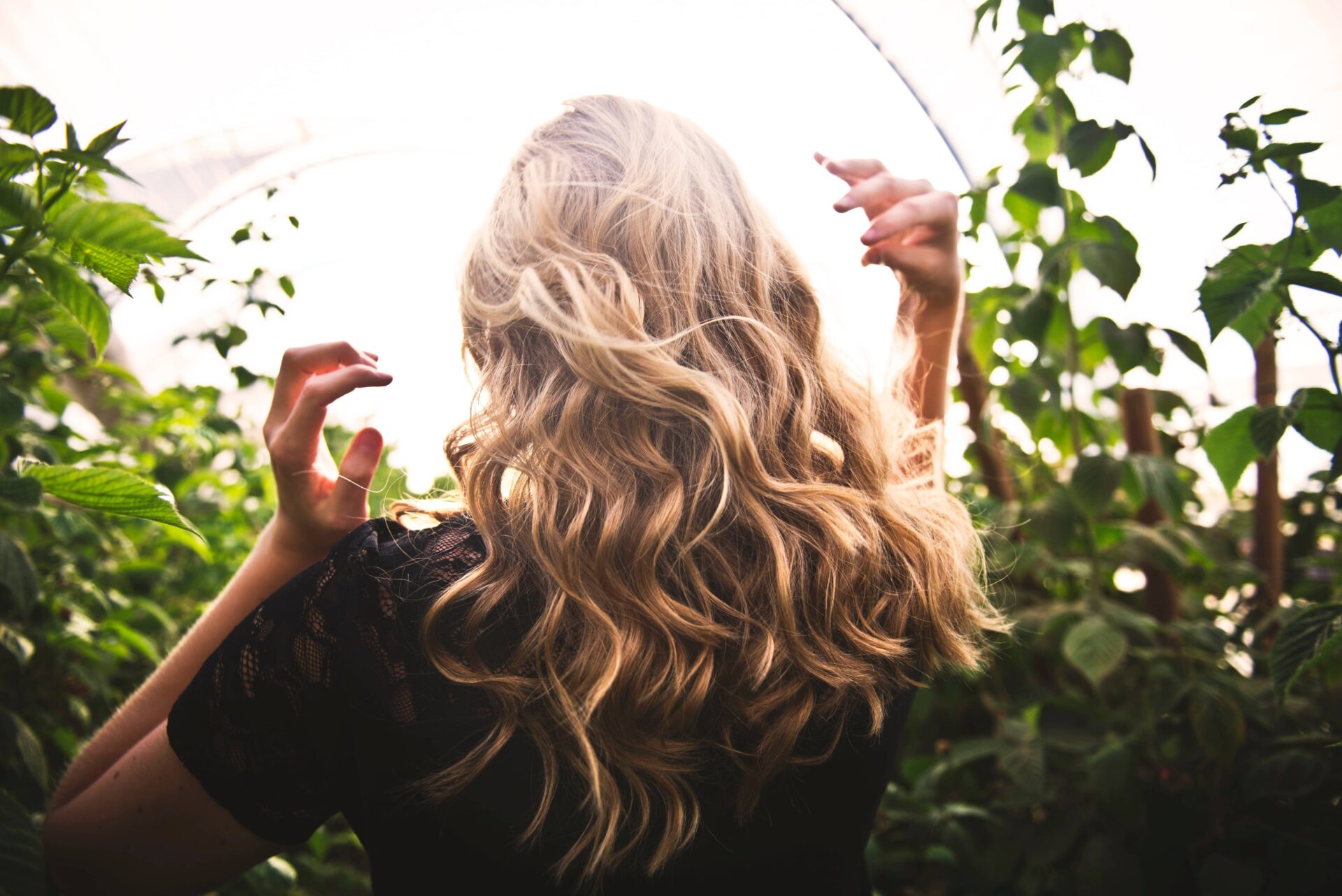 With the weather getting hotter and the days getting longer, it's time to start thinking about how you want your hair to look for your upcoming Summer holidays and BBQs with friends! Whether you're going for a sun-kissed natural look, or prefer something more styled and glamourous, keep reading for more of our top Aveda hair care tips!
Looking your best is only part of the picture. You need to take care of yourself too! So tonnes of heat, products, hairspray and box colour are not going to cut it all year round.
We want to ensure you feel your best as well as look your best, so have provided some top advice from our team to make sure you're doing just that.
Hot, hot, hot!
One of the best ways to protect your hair from heat damage during the summer months (or at any time of year for that matter) is by using a heat protectant. Aveda's Heat Relief Thermal Protector & Conditioner can be applied to damp or dry hair before styling with heated tools and will help to seal in moisture and guard against breakage.
We know that there is plenty of fun to be had this Summer and with festivals, concerts and holidays already on the cards – keeping that hair looking fabulous is a top priority!
However, when you start mixing heat with extra sun and continued styling, you could see some serious breakage down the line. Start using a protectant now and reduce any damage so you'll be looking shiny and gorgeous all season.
Alternatively, Aveda's Sun Care After-Sun Treatment Masque is infused with organic coconut oil and an antioxidant blend. (Doesn't that sound amazing!) This hair mask will help to hydrate and nourish your hair while protecting it from the sun's harmful rays and can be used after washing or swimming.
Just keep swimming…
If you're planning on spending time in the pool or ocean, it's super important to rinse out your hair with just water immediately after swimming. This will help to get as much chlorine and salt out as possible before washing and rehydrating it.
After this, we always recommend investing in a really hydrating and restorative shampoo and conditioner. Swimming can suck all the life and moisture from your hair and make it prone to breakage. Amongst these Aveda hair care tips, we would recommend some of their incredible Botanicals range our clients and team are loving in the salon.
The Repair Strengthening Shampoo and conditioner are perfect for repairing damaged hair and leaving it feeling stronger after a good swim. They can also help to detangle any knots – making it easier to comb through and restore to its natural shine.
You'll get a thorough and luxurious cleanse that can remove all the nasty build-up that is responsible for dull and dry hair.
Combat frizz
Sticky, humid heat is the worst! Not only can it leave you feeling sluggish, but it does the same to your hair. Out-of-control frizz is so frustrating, especially if you've just spent an hour straightening and styling it! So what can you do about it?
Well, with these Aveda hair care tips come more brilliant products to solve your problems. This Summer, try the Smooth Infusion Style-Prep Smoother. It will create a barrier that is added before styling and can defend against humidity for up to 12 hours.
Not only does styling become easier, but you'll return home looking just as gorgeous as when you left and with no constant worry about battling frizz along the way.
Alternatively, if you want to achieve a natural-looking, dewy finish for curly hair – we also recommend applying Aveda's Be Curly Curl Enhancer. It will help to moisturise and tame any flyaways while still letting your natural texture shine through. A little goes a long way with this one so start with a small amount and build it up until you're happy!
Bye-bye brassy blondes!
We have so many clients coming to us unhappy with the new brassy tones that have appeared as the weather gets hotter and the sun comes out. Unfortunately, when exposed to the UV rays, the warmer undertones in your natural hair or salon colour can become more pronounced.
As a result, you may notice that your beautiful platinum becomes a bit more yellowish than you were hoping for.
Don't worry though as we have just the solution for maintaining that perfect colour. The Aveda Blonde Revival shampoo and conditioner have a slight purple tone which brightens and cools the brassy colours. It will neutralise the yellow tints and when used regularly, can help avoid the change altogether.
Take it on holiday or use it as part of your washing routine and you'll be so thankful you did. These Aveda hair care tips change the game for Summer and might also mean you save yourself another recolour until the Winter!
A summer trim
Why not think about having a pre-holiday refresh and pop down to the salon for a trim? Aveda hair care tips always suggest having regular trims to keep your hair looking and feeling healthy and allowing it to grow at a good rate.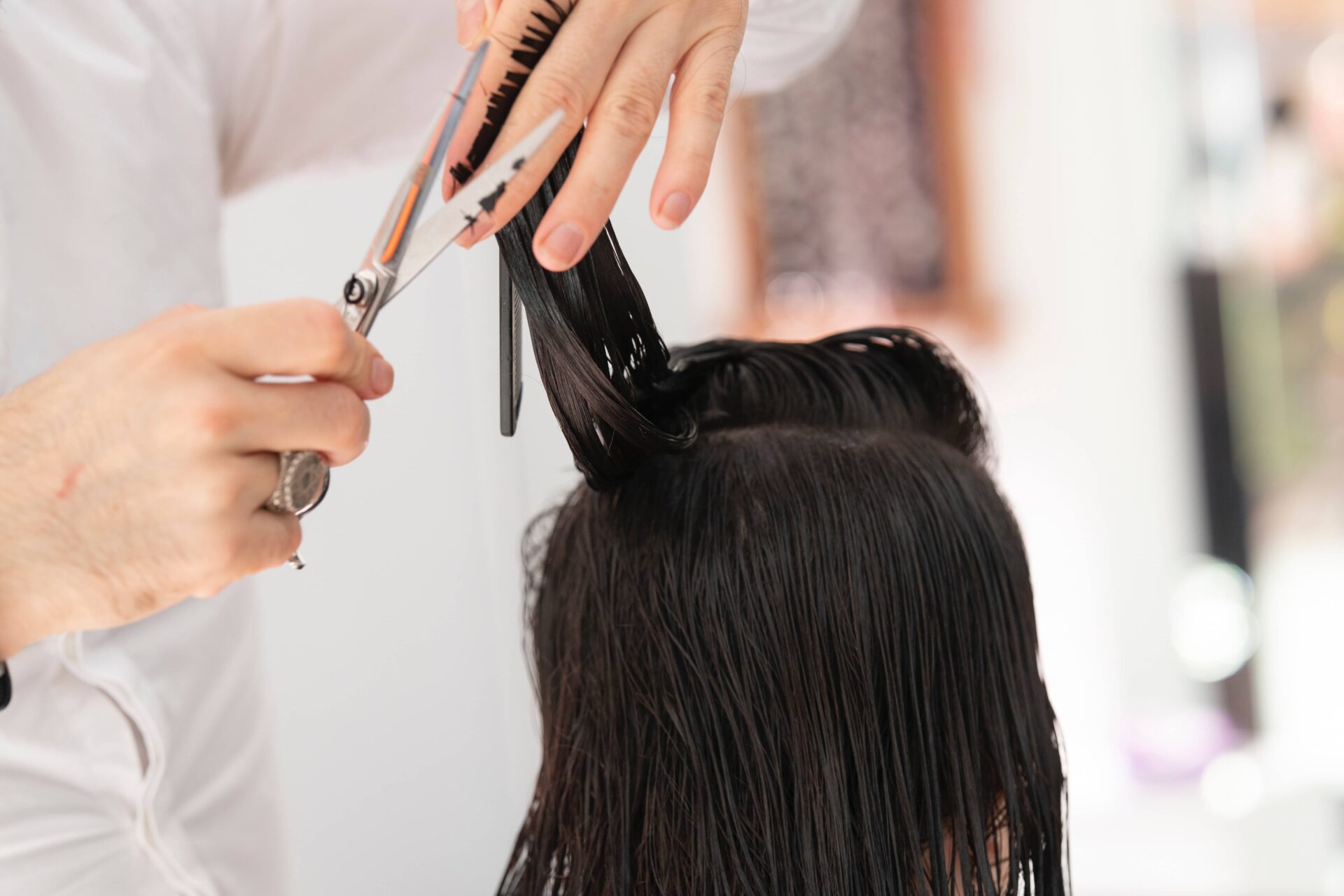 It'll set you off on the right foot for the season and you'll walk into the summer months with a luscious, bouncy and healthy style.
However, if you're looking for something a bit more drastic and are really looking for a change – our expert stylists love a good restyle and can freshen up your colour or chop it back a little in preparation for the hot weather.
It is a great plan of attack when you've got humidity, heat, chlorine and salt attacking your hair for the next couple of months. Starting fresh and using our recommended Aveda products regularly will protect your roots and ends, locking in the moisture and preventing damage.
Aveda Hair Care Tips This Summer
If you're in need of some more advice or fancy trying any of the products we've mentioned, our talented team is more than happy to help. We offer a wide range of Aveda products and use them within our styling so you get the best feel before deciding what to go for.
Pop into our quaint 300-year-old salon building for a unique and relaxing experience. We get to know everyone's hair types and needs before tailoring our services to you. Whether you chop and change every visit or know what you like, we are ready to treat you and leave you feeling ready for summer!
We hope you've found these Aveda hair care tips helpful and informative. If so, please share this blog post with your friends and family on social media! We hope to see you soon.
If you want to find out more about hair care, click here to read our article about the benefits of regular hair trimming!